Mount Kailash the highest peak of the Himalayas is one of the most sacred places on earth that stand at an elevation of 6638 meters. Mount Kailash is considered a sacred place among all four religions – Hindu, Jain, Buddhists and Tibetan religion of Bon. This diamond-shaped mountain is considered the Pillar of the world. Every year number of pilgrims visit this place as it is believed that visiting mount Kailash and following this tradition would wash away sins from life and bring positivity in life. However the 52 KM journey to Kailash is not simple as its looks, you need strong mental and physical strength along with guides. And here we come up with our Mount Kailash Tour Guide which includes the best time to visit Kailash, Travel conditions, do's & don't's, required permits, safety tips and all the info related to the tour to Mount Kailash.
Best time to visit Mount Kailash
Mount Kailash can only be visited during a specific time in a year because of its altitude. Therefore, the best time to visit mount Kailash is April to June and September to October. During that period you can avoid the rainy season and muddy roads. Because of this, you will find lots of pilgrims during this season. And in other months the trek is covered by heavy snow that makes it unfit for sightseeing and kora.
Elevation: 6,638 M (21,778 feet)
Prominence: 1319 M (4327 feet)
Parent Range: Transhimalaya
Travel Condition At Mount Kailash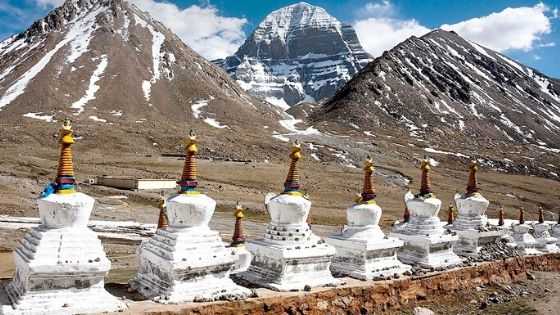 The first thing you have to understand that due to the remote, isolated, high altitude and region of the Himalayas, Tibet has never been a luxury destination so you have to adjust. You will get number of hotels but most of them are 3 or 4 stars and some of them are 5 stars as well.
You will get simple food in Tibetan and Chinese style (getting meat dishes is very hard). So don't expect restaurants which offer you luxurious meals. Roads are smooth but not like Europeans.
---
How to get to Kailash Parvat and Kailash Manasarovar: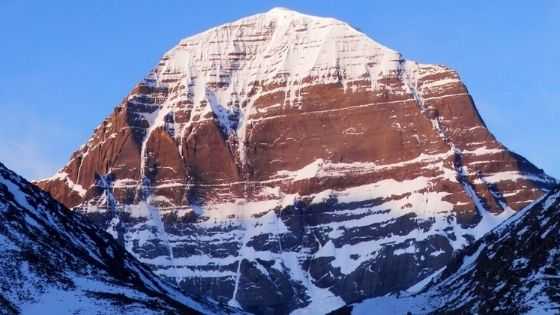 Kailash Manasarovar Yatra is known for two things – First is doing a parikrama of Mount Kailash and second is taking a holy dip in Manasarovar lake. It is said that this yatra helps people to relieve pilgrims of any sign and bringing salvation to them.
The Yatra is open for individuals between the age group of 18 to 70, it can be done by walking or by using cruise for the voyage, ac transport, and helicopters. For booking, you can go through the Ministry of External Affairs or through private tour agents.
As with all areas comes under Tibet Autonomous Region (TAR) so, all foreign travelers going to Mount Kailash must need an organized tour which includes transportation, accommodation, tour guide and all travel permit. There is no other way to travel to Mount Kailash without being a well-organized tour.
If you're not bothered about the freedom to customize your travel route or timing then you can join a group tour. A small group journey can minimize your cost as the cost of the required transportation, accommodation and guide will be shared among other group members.
If you want to travel solo or with family then you can go for a private tour which allows you to choose travel routes and timing freely. Here are some of the routes to travel Mount Kailash:
1. Tibet to Mount Kailash and Kailash Manasarovar
To people who travel to Mount Kailash and Manasarovar from Tibet, there are few routes you can take but whichever route you took need to get to Lhasa first- whether from China by flight or Kathmandu by flight.
From Lhasa to Mount Kailash: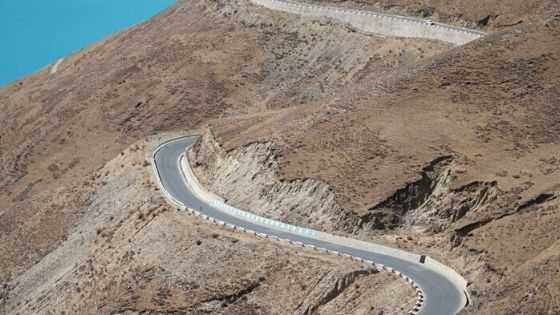 Lhasa is the most common and popular way. to reach Mount Kailash.
If you traveling mount Kailash from Lhasa then you need to be an organized tour that provides you private vehicle, driver, tour guide and travel permit.
To reach mount Kailash by Lhasa, you have to drive through good paved road via Shigatse, Lhatse, Saga and Paryang.
To avoid altitude sickness it is necessary to acclimatize the high altitude of Tibet so try to spend 3 to 4 nights in Lhasa (1 night in Lhasa, 1 night in Shigatse and further night between Shigatse and Darchen) before getting out on the Kailash Trek. Every year 5 to 10 trekker dies due to complications from a high altitude while trying to go around Kailash.
Required Travel Permit:
Tibet Travel Permit is required to all foreign visitor which you (tour operator) get from the Tibet Tourism Bureau. It is required while boarding to flight or train from China to Lhasa and to travel anywhere in Tibet.
Other Permits Needed To Travel Kailash From Tibet:
Alien Travel Permit: It is provided by the Public Security Bureau in Lhasa. It allows traveling outside the area of Lhasa itself and in the western region of Tibet.
Frontier Pass: It is provided by Armed Police Tiber Frontier Crops in Lhasa. It allows you to travel any area near to Nepal border like Mount Kailash, Mount Everest, etc.
Military Permit: If you want to visit the military restricted area in Ngari Prefecture then you'll need a Military permit and also for access to Mount Kailash and Manasarovar.
Before buying any private tour, it is necessary to consult with your operator about all the above-mentioned permit. For more, you can check here: Tibet Travel Permits
Suggested Tour: Top 10 Mount Kailash Tour
2. From Nepal (Kathmandu) to Mount Kailash and Manasarovar: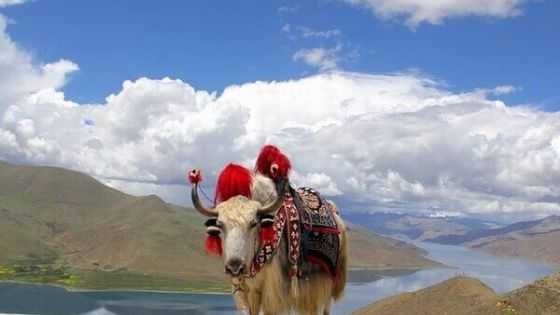 To all visitors who travel Mount Kailash via Nepal, there are two ways – the First one is to fly from Tribhuvan International Airport in Kathmandu to Lhasa airport in Tibet and then flow the overland route from Lhasa to Kailash.
The second one is the overland road from Kathmandu to Mount Kailash via crossing border of Rasuwagadhi and crossing the border of Gyirong port. And from the Tibetan border, you need an organized tour that has a guide, driver and vehicle. From Gyirong road you have to reach Saga. And that heads to Darchen the main point of Kailash Kora trek by Paryang.
But we would not recommend this route because there is a lot of risks to get altitude sickness. After all, your body does not get enough time to acclimatize the high altitude of Kathmandu (1350M), Gyirong (2700M), Saga (4450M) and Paryang (4600M). So if you traveling through this route then giving yourself enough time to adjust high altitude.
Travel Permit Needed To Travel Kailash from Nepal
If you're traveling through Nepal to Mount Kailash then apart from the above-mentioned permit you need to get Group Tourist Visa. It is a single entry tourist visa which provides by the Chinese Embassy in Kathmandu. It required to travelers who enter Tibet via Nepal. It will take 4 to 5 day to process.
For Group Tourist Visa you have to be in Kathmandu 5 days ahead to the expected date of travel. So that your visa application can be processed. By Tibet Travel Permit you (Tour Operator) can apply for the Group Tourist Visa.
3. From India to Mount Kailash and Manasarovar:
Indian travelers to Tibet are divided into two category – one is who are traveling to Tibet to tour around the region apart from mount Kailash, will be treated as a normal traveler and the second who are traveling to Tibet especially for Kailash Kora or Kailash Manasarovar, will be treated as the Pilgrims, for them, separate rules are defined.
For Pilgrims, Tibet visa is issued jointly by Tibet foreign affairs office, Department of public security, Tibet military region and the armed police Tibet Frontier Corps.
Mount Kailash Yatra from India (Saving 6 days)
Till now Indian Pilgrims can reach Mount Kailash through 2 routes – Sikkim and Kathmandu in Nepal. Both of them are long and difficult. But on 8th may 2020 Indian Defense Minister Rajnath Singh inaugurated a new road to reach mount Kailash.
It is an 80 KM road that connects the Lipulekh pass which is a height of 17000 feet along the border with Tibet in Uttarakhand with Dharchula in Uttarakhand's Pithoragarh district. With the new road the lighter vehicle can play up to 75 km and five-day trek will be reduced to the 2 days thus saving 6 days of to and fro journey.
There is no air travel involves in the new route but the complete route involves light vehicles, except of 5 KM treks on the Chinese side across Lipulekh pass.
It involves traveling by road to Pithoragarh which is 490 Km away from Delhi thereafter 130 KM journey by road and 79 KM or 5 days foot treks from Ghatiabgarh to Lipulekh Pass on the boundary with China. After that, on the International border, there is a trek of 5KM on the Chinese side followed by a road journey of 97KM and 43 KM parikrama.
By this new route, elders can also undertake the Yatra of Mount Kailash and in case of any illness or injury, the option to evacuate by helicopter is also available.
---
How To Get to Kailash Parvat By Helicopter:
The helicopter ride to Mount Kailash is popular among well-to-do tourists. You need to spend 3 days in Kathmandu to process a China Group Visa before entering the Sino-Nepal border. After that, you can enjoy the majestic view of Mansarovar lake and other attractions. But flight delays and cancellations are quite often because of unpredictable weather.
What to Pack for Kailash Trek:
Minimum 3 days required to complete the Kailash trek so you have to prepare yourself in advance. So here is the packing list:
Small backpack, gloves, trekking pole, Sleeping bag (temperature around -15 degree Celsius)
Sun cream, headlamp, sunglasses, waterproof rain shell
Insulated jackets, outdoor jackets and pants, hiking boots and socks
Favorite snacks, fuel bottle, stove, cookware, tea kettle, water bottles
First aid kit, personal drug, personal toiletries
---
Safety Tips To Travel Kailash Parvat
While traveling Mount Kailash or Kailash Manasarovar, you should keep the following things in your mind because of its altitude and weather:
Altitude:
Tibet is also known as the Roof of the world. Starting from Lhasa 3650m, Shigatse 3800m, Ngari 4500m and more while trekking to Kailash Kora. So to avoid altitude sickness give yourself enough time around Lhasa to acclimatize the altitude. Go with a first aid box and a tour guide who can help you get out from the complex situation, who can provide you local support.
Weather:
It is well known that the temperature of Tibet is very cold and Ngrai is more chilled. So going with full preparation can help you to avoid many unwanted trouble. We would recommend you consult with your travel guide about preparation and do's & don'ts before departure to Mount Kailash. Or you can check our packing guide.
Physical Demand:
The drastic changes in altitude and long trekking route of Mount Kailash will challenge your stamina and perseverance. I suggest you hire Yaks and porters for trekking to save your energy. And also eating healthy food.
---
Mount Kailash Tour (Kailash Kora)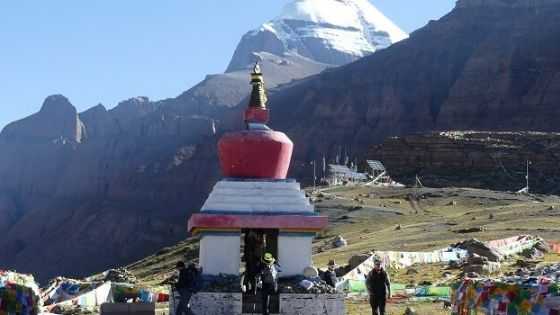 The tour of mount Kailash is one of the most challenging treks in the world. And The trek route of Mount Kailash is known as Kora which is 52 Km long.
Mount Kailash tour includes much more than normal sightseeing because the average altitude of trekking is around 5000 KM so you need to be strong. It is believed that pilgrims of mount Kailash bring good luck.
Distance: 52 KM
Duration: 2-3 Days
Trekking Level: Medium to difficult
Start and finish point: Darchen Village 4675 KM
Highest point: Droma-La-Pass 5630 KM
For Accommodation: Camping, local guest house, monasteries
Food: Local restaurant/stall
During the route, you'll get simple food and refreshment, overnight accommodation in a local guesthouse, monasteries along the way, camping etc.
You have to take of care one thing that during hot summer night time temperature can be zero or in minus so bring your all necessary clothes.
Some people might feel unwell due to high altitude. So any symptoms of altitude sickness should be taken care of seriously and without any delay, the affected person should be removed to a lower altitude.
There is a short alternative of full outer kora that's called the Inner kora. This leads from Darchen and heads towards Yinjieteo mountain that is just to the south of Mount Kailash. This route goes around Yinjieteo passing close to the south of mount Kailash before heading back to Darchen. But inner kora is not available for international tourists due to travel policy and safety concerns.
Buddhists and Hindus follow a clockwise direction while Jain and Bon follow an anti-clockwise direction. Why, don't know?
3 Days Kailash Kora Itinerary:
Day 1 – Darchen to Drirapuk Monastery (20 KM)
Darchen to Chuku Gompa (3-4 hr)
Chuku Gompa to Drirapuk Gompa (3-4 hr)
Day 2 – Drirapuk to Dzultripuk Monastery (18 KM)
Drirapuk to Zutrulpuk Monastery (7 to 8 hr)
Day 3 – Dzultripuk Monastery to Darchen (14 KM, 3 hr)
Things to do at Mount Kailash
Explore attractions near mount Kailash like lake Mansarovar,  Yam Dawar, Pashupatinath temple, Gauri Kund and much more. Apart from that admire the natural beauty around Kailash, try hiking and take mount Kailash helicopter tour.
After completing the Kailash Kora give some time to exploring Tibet as well. Tibet is a beautiful place to refresh yourself in a affordable manner. If you love train rides then don't forget to take the Tibet Railway which will takes you to some of the most beautiful and mysterious places of Tibet.
Also Read: Trip to Mount Kailash
---