Located in the Uttara Kanada district of Karnataka, Om beach is one of the most beautiful beaches in Gokarna. It is famous for water sports, cafes, amazing view of sunrise & sunset and its interesting shape. The beach is literally shaped like Om (sacred spiritual symbol in Hinduism) that's the reason the beach is known as Om beach. It has 2 semi-circle coasts adjacent to each other along with huge rocks on the edge and in the middle of this semi-circle that makes it more attractive.
Famous For – Water Sports, Mesmerizing sunset and sunrise
Entry Fee – Free
Duration – 3 to 4 hours is enough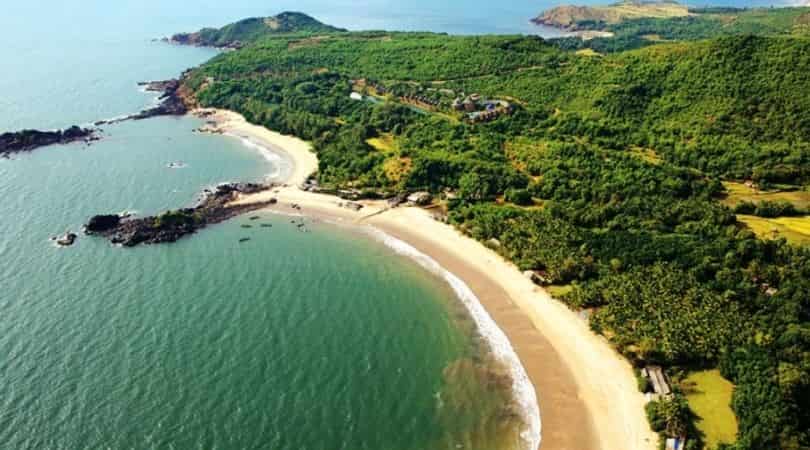 Om beach attracts all kinds of travelers including backpackers, solo travelers, honeymoon couples and family travelers. During the evening you may find people relaxing around the beach doing beach activities like playing volleyball, swimming and watching the amazing sunset.
Along with sand om beach has rocky terrain where you can sit and feel the amazing vibes of the beach. And don't forget to click some pictures on these rocky terrains.
How to reach om beach?
You can reach om beach via road, water and trekking. Om beach is located 7 KM away from Gokarna bus stand from there you need to take taxi or bus which drops you the northern entry point of the beach. Trekking is the most scenic way to reach there as you can get the full view of Om shape from one of the viewpoints on the trekking. The trekking trails are easy and scenic. Either you can trek from the Kundle beach in the North or Half-moon beach in the south. Boating is another way to reach Om beach.
Best Time to Visit Om Beach:
Gokarna is blessed with a tropical climate which means summer here is too hot and humid. Also, coastal regions get heavy rainfall during the monsoon. Therefore, post-monsoon from October to March is the best time to visit when the weather becomes pleasant with 20 to 30 deg C of average temperature. Early morning or evening is the perfect time to go Om beach when you can spend lonely me time with amazing views of sunrise or sunset. November to February is the peak season in Gokarna when you can see lots of crowds on the beach.
Things to do at Om Beach:
1. Speed Boating: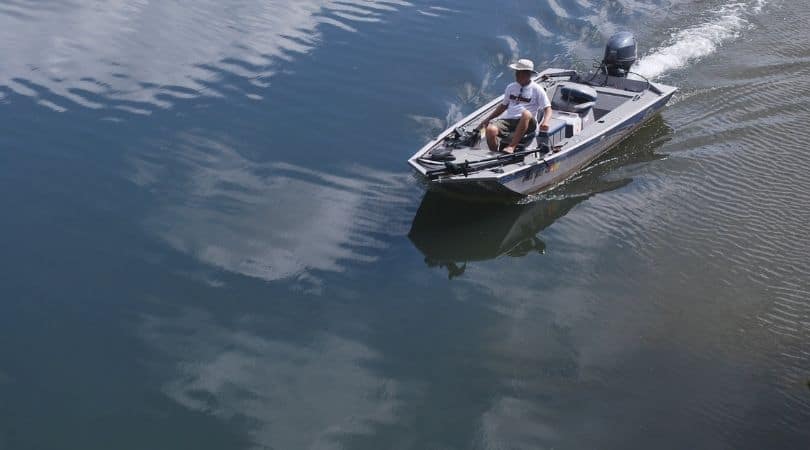 The boat is the best way to look at the amazing coastline of Om beach and other nearby beaches like Half moon beach, Kundle beach and Paradise beach. Just hire a boat that will cost around 300 to 400 (Depending on the season) INR for 30 minutes ride that covers Kundle Beach, Half moon beach and Sangum point.
2. Banana Boat ride: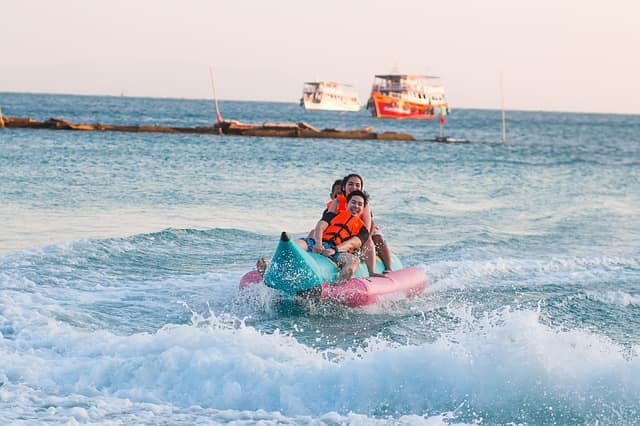 The banana boat is another adventurous thing to do at Om beach that can be enjoyed as a group. If you come here with a group of friends then don't forget to the banana boat ride. You can enjoy the thrilling waves in a venturous way. For safety concern, divers are always there for help.
3. Jet Skiing: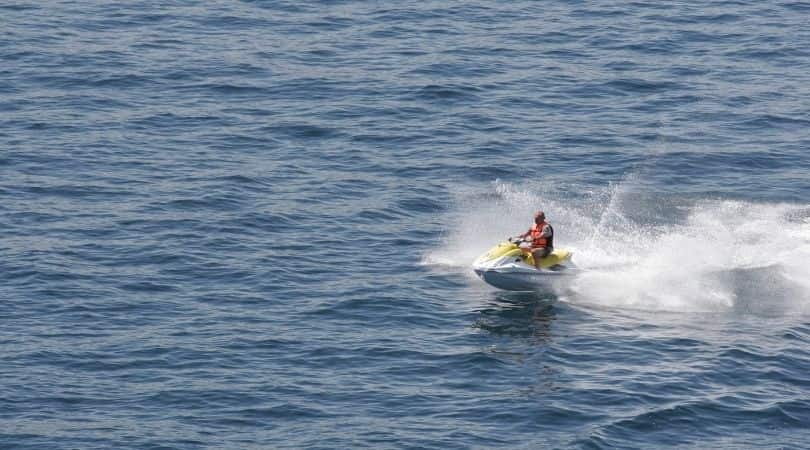 During peak season you can try out Jet skiing as well. Making way through the crystal blue water and curating memories would be the best thing to do at Om beach.
4. Bumper Boat Ride: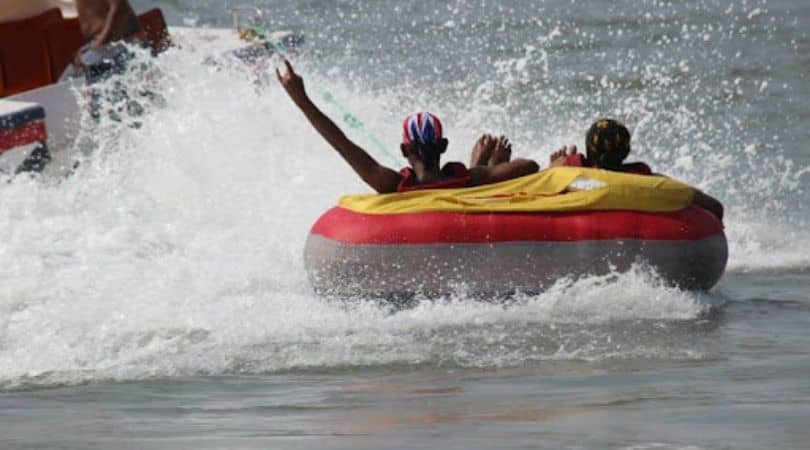 Bumper boat is another adventurous activity to try out at Om beach. It can be done individually or in a group. A 15 minutes ride inside the blue water will keep you on the edge. Before the ride, special safety lessons are conducted.
5. Trekking:
Trekking along the coastline is the best way to explore the om beach. As these trekking trails lead you to the nearby beach like half-moon beach, rocky terrain, and amazing viewpoints from there you can have a beautiful view of the entire beach even you can see the entire shape of om as well.
6. Sunrise and sunset watching: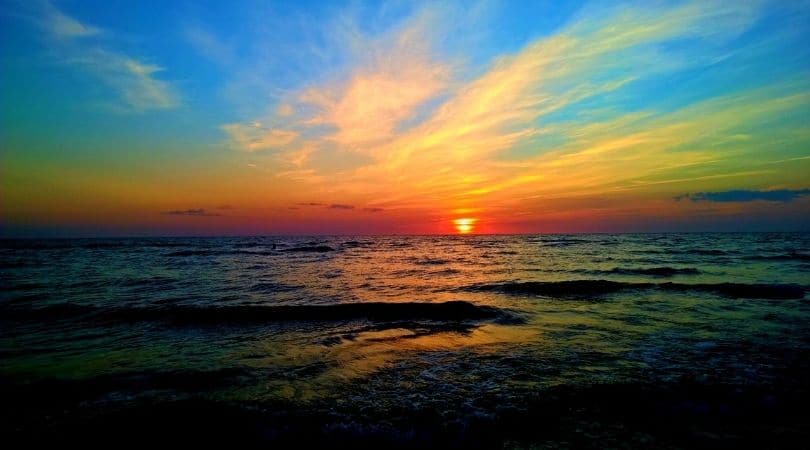 Along with water sports Om beach is also famous for its amazing view of sunrise and sunset. Come here at the evening to enjoy the amazing panoramic view of sunset in the Arabian sea. It just looks beautiful when you get full panorama of the sky with an amazing reflection of colors on the water.
7. Beach Games:
During the evening you can indulge yourself in various beach games including volleyball, carrom board and many more.
8. Cafe Hopping:
Cafe hopping is another great thing to do at Om beach. As there are some famous cafes on the beach where you can have delicious lunch and dinner. Drinks are also available at some of the cafes.
9. Photography:
Don't forget to click some fake candid pictures on those massive rocks which are spreading all over the beach. These rocks are a good point to capture the beauty of Om beach.
Places to Visit Near Om Beach:
1. Half Moon Beach:
Located just 900M away from Om beach, Half moon beach is another beautiful beach which should you visit in Gokarna trip. It is less commercialize as compare to other beaches in Gokaran. Therefore, it is a great place to spend some peaceful time with beautiful views of the Arabian Sea. There are only 3 to 4 shacks that offer decent food and drinks.
2. Kundle Beach:
Kundle beach is situated around 3 KM (30 minutes) away from Om beach. The beach is in the shape of C and that makes it more interesting to explore. This beach is famous for yoga, relaxation, swimming, surfing and beach trekking.
Places To Eat Near Om Beach:
Namaste Cafe: Namaste Cafe is located 950 M (3 minutes) away from Om beach at Om beach road, Gokarna. Situated between the lush greenery on a hillside overlooking the Arabian Sea. Therefore, it is a great place to have food while enjoying the amazing view of sea. There can try Indian, European, Asian and seafood. Parking is free.
Ganesh Cafe: There is another cafe name Ganesh Cafe at Om beach road, Gokarna. Go there and try out delicious food with beach views.
Sunset Cafe: Good place to try out quick snacks including Pizza, Burger with seafood.
White Elephant Restaurant and Cafe: It is a good place to eat Indian, Chinese, and Italian cuisines.
Mantra Cafe Gokarna: Good place to try out both Indian and International cuisines with hilltop terrace setting.
Places to Stay Near Om Beach:
Om Beach Resort: Om Beach Resort is one of the most famous places to stay in Gokarna. Set on the slope hillock overlooking a verdant valley, Om beach resort offers you great property of spend quality in Gokarna. It is located near to most the famous tourist attraction of Gokarna such as 5 KM from Om beach, 1.3 KM from the Kundle beach, and 1.4 KM from the Shri Mahabaleshwara Swami temple.
Travel Tips:
During Offseason (monsoon or in summer) there is only 1 or 2 eatery open. So bring your own food.
Take care while walking barefoot because there can be pieces of broken glass on the beach.
You may face the problem of low mobile connectivity at the beach. However, once you start moving towards the main city, you'll get good mobile networks.
Carry hat, sunscreen, sunglasses, mosquito repellents and good gripping shoes as lot of your time will be go spending while trekking.