Traveling can break the barrier and enhance the bonding & compatibility with your partner. And if the destination is Manali where stars kiss the mountains and nature shower the love then it would be the perfect start for your life. So let's plan a romantic holiday in Manali with these 10 best places to visit in Manali for couples.
Places to Visit in Manali For Couples
1. Solang Valley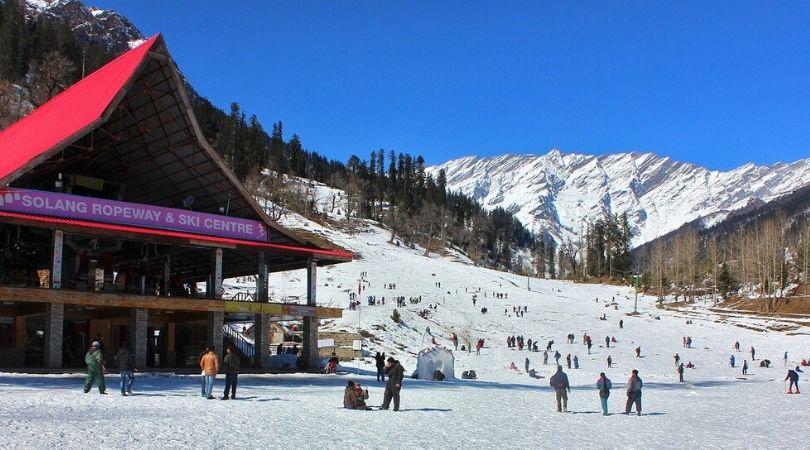 Surrounded by beautiful green & surreal slopes, Solang valley is one of the most gorgeous and romantic places to visit in Manali for Couples. It is considered the Skiing Paradise of North India. Apart from Skiing, there are other many things you can try like paragliding, zorbing, camping, quad biking, horse riding, open jeep ride, snowmobiling, cab car ropeway and trekking. The best thing about Solang valley is that it can be visited all around the year.
Location: 25 KM from Manali
Best time to visit:
The Solang valley can be visited throughout the year. However, the best time depends on the individuals. If you're a winter lover and want to enjoy the snow in Manali then November to February would be the perfect time to go. But if you love to see the green landscape and enjoy the activities like Paragliding, Camping, Zorbing then summer is the best time to go.
2. Hadimba Devi Temple – Dhungri Temple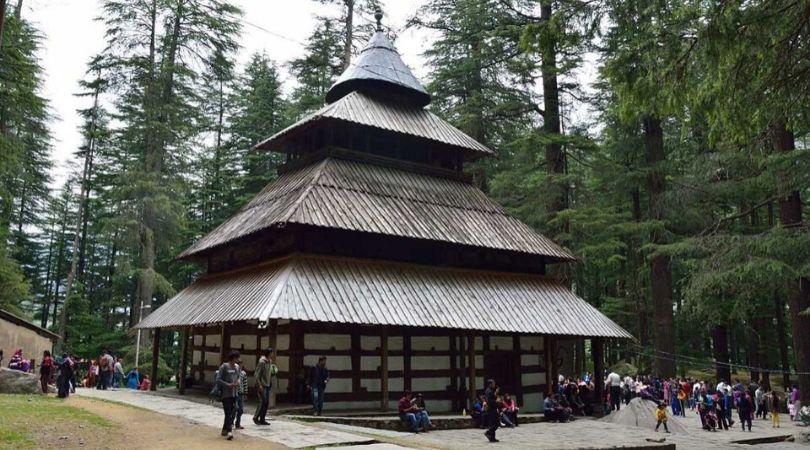 Nestled between the deodar forest, Hadimba Devi Temple is a great place to start a new life with your partner by seeking the blessing of Goddess Hadmiba (wife of Bheema). The temple was built in Pagoda-style architecture with beautiful carvings of mythological figures and symbols of gods, animals, and figures depicting the life of Lord Krishna. During winters the beauty of the temple is just a treat to watch when the entire temple is turned into white by snow. Just behind the temple, there is a forest of deodar trees where you can go for a jungle date.
Location: Hadimba Temple Rd, Old Manali, Manali – 2.5KM from Mall Road
3. Rohtang Pass: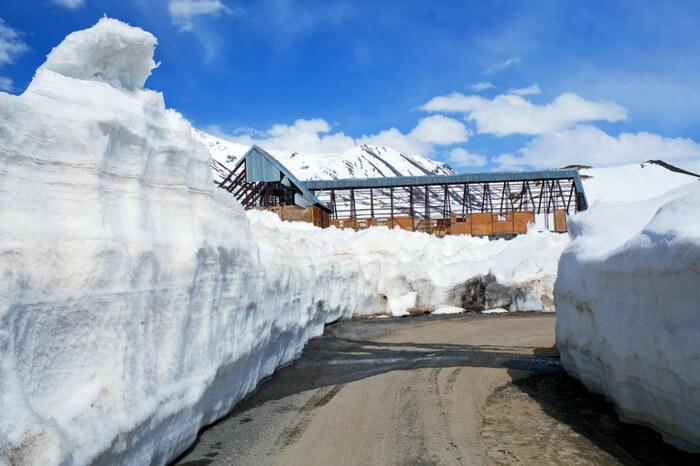 One of the highest motorable roads in the world, Rohtang Pass starts upwards from an altitude of 4000 meters. Located 51 KM from Manali, Rohtang can only be accessible by the road. The journey from Manali to Rohtang itself is very mesmerizing with beautiful snow-capped mountains, waterfalls, snow walls and lush greenery. The beauty and adventure activities of this place attract not only couples but the director of romantic movies as some scene of Yeh Jawani Hai Diwani and Jab Met has been shot here.
Location: 51 KM from Manali on Leh-Manali Highway
Things to do:
Skiing
Mountain Biking
Yak riding
Horse Riding
Snowboarding
Trekking
Photography
Sled Rides
Best time to Visit:
In winter, the Rohtang pass gets closed due to road block by snow. So, the Rohtang pass is only accessible in Summer. However, the best time to visit Rohtang is just after the monsoon season, from September to October. This is the time when you'll get cheaper deals on hotels, restaurants, taxis and food.
4. Kothi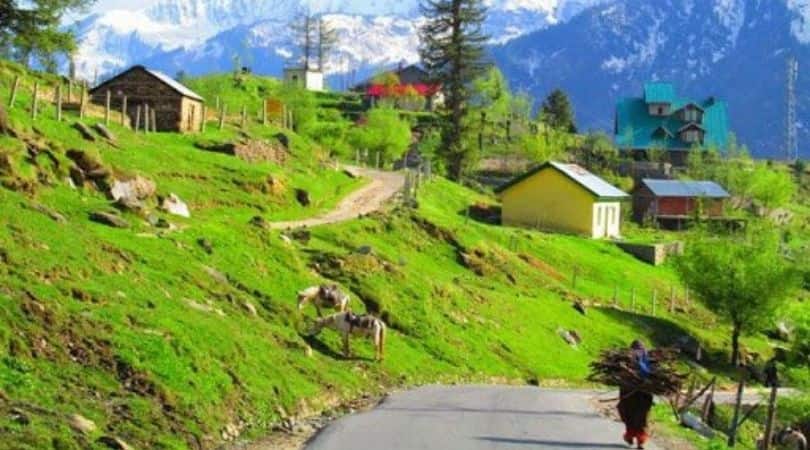 Situated at the foothills of Rohtang Pass, Kothi is a beautiful village surrounded by snow-capped mountains, glaciers, lush greenery, and lots of natural beauty. Being an offbeat destination, Kothi is quite popular among couples who looking for a peaceful place for a romantic holiday. This is the best place for camping if you're trekking to Rohtang Pass. Don't forget to do riverside camping in Kothi as the Beas river flow through this town. Staying in a camp with the thundering sound of the river would be the perfect beginning of your love life.
Location: 14 KM from Manali on Leh-Manali Highway and 8 KM from Gulaba check post.
Best time to visit
If you're a snow lover then winter is the perfect time when the surrounding turns into white with snow. And for trekking and camping lover summer would be the best time when the surrounding becomes green with lots of natural beauty.
5. Jogini Falls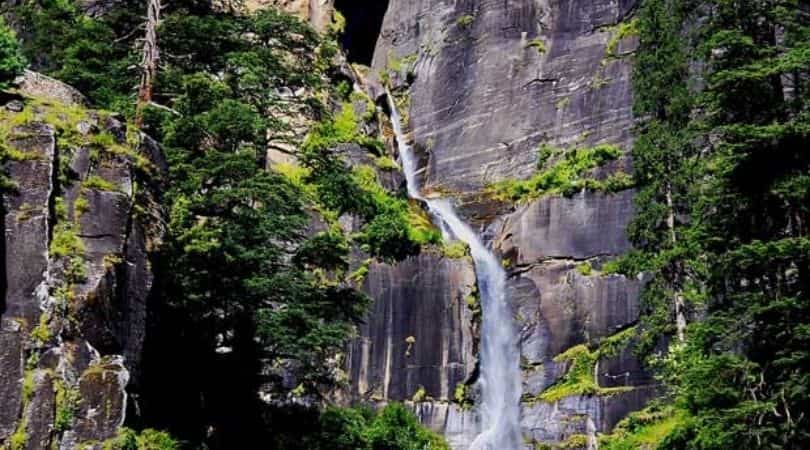 Located 4 KM away from the Vashisht temple, Jogini falls is considered one of the most romantic places to visit in Manali. The 150 feet high waterfall cascades from different levels. Jogini Falls is famous for its amazing trek that starts from the Vashisht temple. The journey from Vashisht temple to the waterfall is beautiful as the route is surrounded by pine trees, apple orchards, and multiple small streams. After reaching there you can jump into the waterfall and enjoy the amazing surroundings of snow-clad mountains. At the bottom of the fall, there is a small temple of Goddess Jogini. Overall, it is a great place to spend amazing time with loved ones. Also, you can join a small trek full of natural beauty and adventurous trails.
Location: 3.2 KM from main Manali town in Vashisht Village
Best time to visit
Summer, between March and May is the best time to visit as the temperature stay pleasant and surrounding becomes beautiful. If low temperature doesn't bother you then you can also this place in winter as well. In both season Jogini fall offer you some amazing views with adventure.
6. Vashisht Temple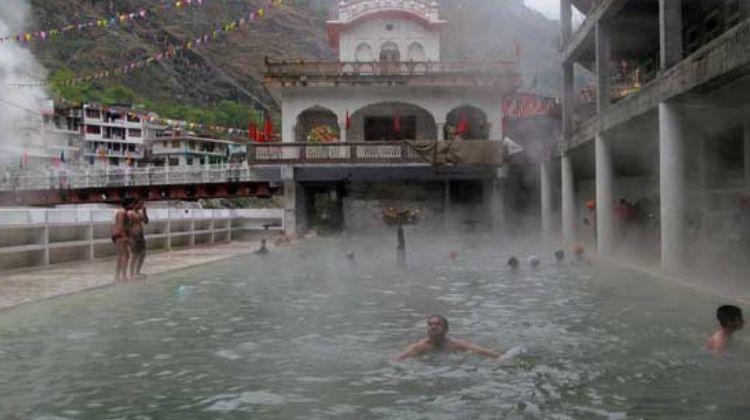 Vashisht temple is dedicated to sage Vashisht who was the Kul Guru of Lord Rama. This temple is famous for its hot water spring According to legends, that water of spring have magical healing power that can help to cure may skin infection and diseases. There are some Turkish-style bath house where you'll get water from hot water spring that can be used for bathing. There are different bath house for men and women. Overall, it is a great place to enjoy the hot water bath while taking the blessing of Saint Vashisht.
Timings: Vashisht temple 7 AM to 9 PM and Vashisht bath 7 AM to 1 PM and 2 PM to 9 PM
Location: Vashisht Village, 3 KM from Manali
7. The Lazy Dog Cafe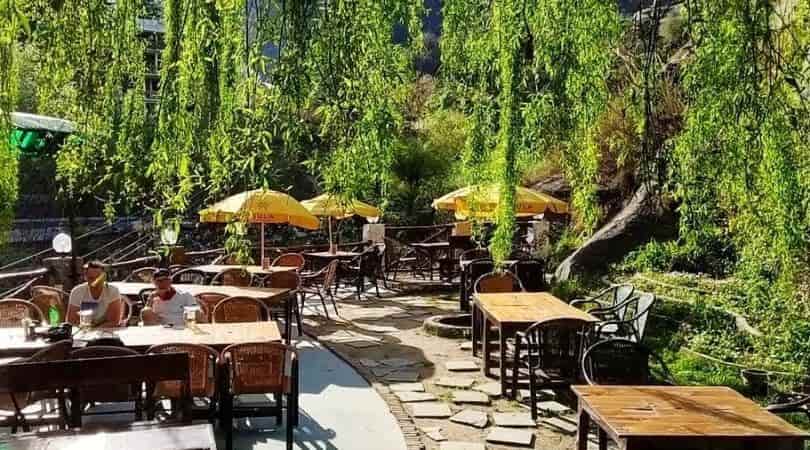 Looking for a romantic place to have great food in Manali then you should go for the Lazy Dog Cafe. It is a great place to enjoy delicious food, wines, cider, cocktail, great music and beautiful river views. There you can have a variety of international cuisine including Indian, Chinese, Thai, Italian, Sushi and traditional Himachali food. Along with the food there you can have a wide range of beverages as well.
Location: Menu Temple road, Old Manali, Manali
8. Old Manali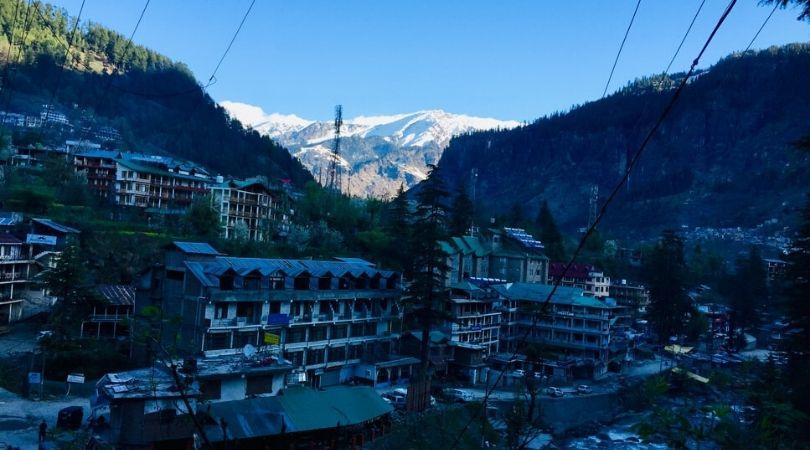 Want to see the romantic side of Manali then visit Old Manali. This charming town is famous for its scenic spots, apple orchards, snow-capped mountains, Manaslu river and romantic cafes & restaurants. The Manaslu river divides the main town from Old Manali. Overall, its an incredible place to spend some romantic time with great food and spectacular views.
9. Bhrigu Lake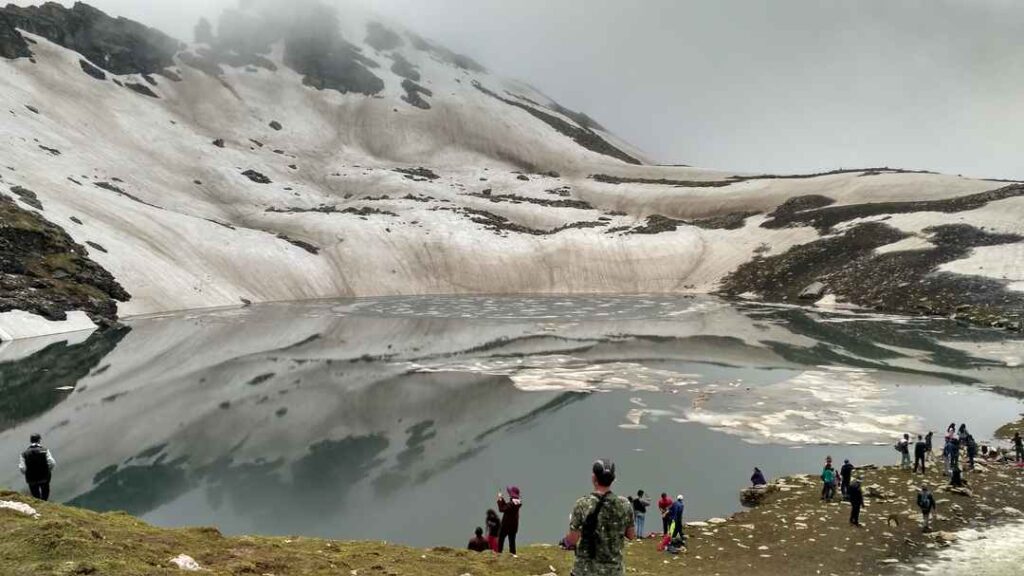 Trekking would be one of the best options to start a new journey with your loved ones. And the Bhrigu lake would be the best trek for couples. This 25 KM trek traverses through the beautiful green meadows, lively streams, waterfalls, villages, and snow-capped mountains. The trek is famous for the two main things first is frozen and the second is the mythological significance of the lake. The journey from Manali to Bhrigu lake would be the best one for your love life.
Location: Kullu Valley, Himachal Pradesh
Best time to visit
You can do this trek throughout the year. For snow lovers, winter is the best season because this is the time when you get to see some part of the lake frozen. And if you love greenery and adventure then summer is would be the perfect season to go.
10. Manali Wildlife Sanctuary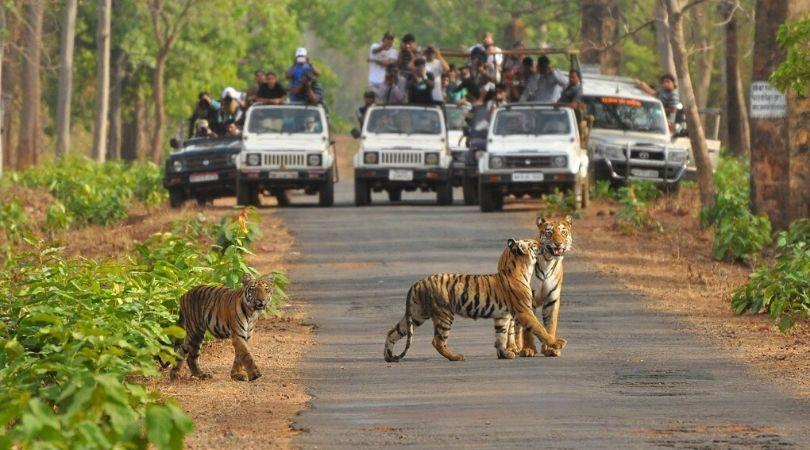 Spread over 3200 hectares, Manali wildlife sanctuary is the perfect place to go on date in the lap of nature. This exciting wildlife sanctuary is filled with amazing wildlife that belong to the Himalayan habitat and lush greenery that spread everywhere. It is home to a wide range of exciting wildlife including musk deer, brown bears, monal and snow leopards along with colorful birds like kingfishers, snow pigeon, tree creepers, chakor and monal. Apart from the wildlife, the sanctuary is famous for trekking as many treks pass-through this sanctuary. During summer you can also do camping here.
Location: Circuit house Marg, Manali – 2 KM away from the city center.
Things to do:
Bird Watching
Natural walking
Trekking
Camping