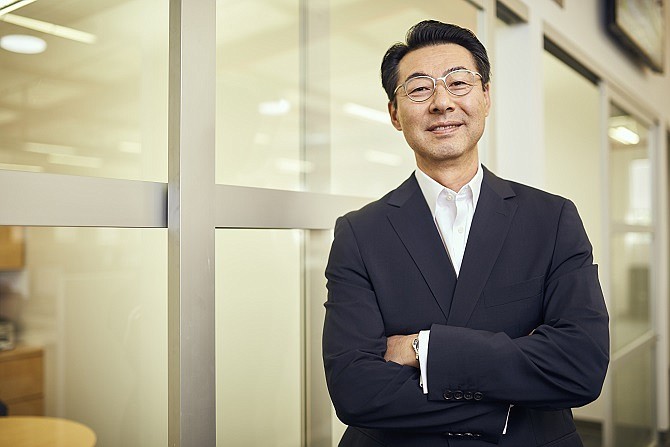 Armored in blockchain and riding high on a unicorn cavalry, venture capital firms in Los Angeles are still reaping the benefits of the post-Covid tech boom.

The upswell in activity in the broader early stage market that began in the summer of 2020 is continuing nearly two years on, according to Erik Rannala, co-founder and managing partner of the Santa Monica-based venture firm Mucker Capital.

"Things really started accelerating in the tech market, and it hasn't let up since," Rannala said. "It's been this really active and intense period of growth for the venture market, and in Los Angeles particularly."

While omicron has put a pause on the resumption of in-person meetings and handshake deals, Rannala said it hasn't had much impact on the L.A. tech boom. Among Mucker Capital's recent L.A.-based investments is downtown-based Emotive, a computer software company that provides SaaS, mobile marketing, and other texting tech. One of the aspects of the business most interesting to Mucker was its ecommerce enablement technology, the process of submitting purchase orders and invoices over the internet.

"Ecommerce has been growing for a while, but with Covid, it really spiked, and ecommerce enablement has kind of exploded as a result," said Rannala. In February, Mucker participated in Emotive's $50 million Series B funding round that placed the company's value at $400 million.

Other companies funded by Mucker in 2021 include Santa Monica health care startup HeyRenee and San Marino-based music fintech business BeatBread. Rannala said Mucker's support for HeyRenee was informed by its confidence in its executive team amid a vibrant period for health care tech companies.
Meanwhile, BeatBread provides opportunities in the entertainment industry that until now have been reserved only for its top players.
 
"It's a way for artists to have more financial freedom, to earn future royalties and earnings from their catalogs that will pay them out advances from streaming and airplay," said Rannala. "Deals like this were only available to the biggest artists … very complex deals with very sophisticated financial players. Now, they're opening it up to the broad industry of musicians and artists."

Blockchain buzz
Venture capital funds asset management grew throughout the United States from nearly $200 billion in volume by the end of 2020 to almost $300 billion by the end of the first half of 2021.
 
According to Dean Kim, head of equity research at Playa Vista-based William O'Neil & Co. Inc., much of that liquidity has gone right into the coffers of venture capital and private equity firms in the face of continued low interest rates.

"They're needing to find opportunities for investments, and blockchain is one of those areas, certainly, that's emerging as a key technology going forward," said Kim.

Carthay-based Orca Security Inc., for example, raised $550 million in Series C funding in October, bringing its total valuation to $1.8 billion. The cloud-based security company provides encryption services on a blockchain-based immutable log that "ensures total transparency" in account transactions, according to Orca's website.

"Orca Security is trying to utilize blockchain for real-life applications, and I think blockchain is one of those areas where we're going to see a lot of applications coming forward in the next few years," said Kim.
 
The notion of Silicon Beach rivaling Silicon Valley once seemed like a pipe dream, but Kim said the tech boom and the intrastate migration of tech workers from the Bay Area to the Greater L.A. area over the last few years is making it a reality.

"There's a lot of opportunities right now for early stage companies not just in Los Angeles but throughout Southern California," said Kim.
MORE ABOUT 2022 Venture capital firms
By Staff Writers and Contributors
BAM Ventures
Sawtelle-based BAM Ventures Managing Director Richard Jun told the Business Journal in 2019 that the venture capital firm has "been under the radar by design," but the company has invested in everything from medical scrubs to cosmetics. The firm's leadership, including Jun and his co-founder Brian Lee, has a background in business management, shepherding businesses such as Playa Vista-based consumer goods company The Honest Company, El Segundo-based fashion subscription service ShoeDazzle, and Glendale-based online legal services provider LegalZoom.com Inc. to financial success. The Honest Company went public in May 2021, raising over $400 million in its IPO, and just a month later LegalZoom went public, raising about $700 million.
Greycroft
With investments in companies like Santa Monica-based electric scooter purveyor Bird Rides Inc. and wellness and lifestyle company Goop Inc., downtown-based Greycroft keeps its eye — and its funds — on what's relevant now and what's coming next. The company attributes its success to having roots in its clients' businesses, frequently holding positions for more than 10 years to provide financial mobility and guidance through each company's evolution. Greycroft co-founder and Managing Partner Dana Settle partnered with Katharine Power to launch Powered Brands in March 2021, the only women-backed, women-funded SPAC on the market, which is seeking to raise over $1 billion to grow beauty brands.

Wavemaker Group
Wavemaker Group has invested in more than 400 companies during the past two decades. With more than $600 million raised via multiple funds, the firm claims it is one of the most active early stage investors in Southern California and Southeast Asia.  

Based both in Pasadena and Singapore, the company gravitates toward scalable, capital-efficient and sustainable businesses that solve meaningful problems. The company notes that it is not interested in "vanity metrics or the hottest investment trends."

In 2020, the company's subsidiary, Wavemaker Three-Sixty Health, accelerated its timeline for its latest fund in response to what it called a pandemic-driven "surge in demand for all things health care innovation." It targeted a raise between $50 million and $100 million for investments in early stage health care startups. According to Jay Goss, a general partner at Wavemaker, the company is "looking at companies that are fighting the good fight on Covid-19 and that can scale up quickly to widespread use in the U.S."

This month, Wavemaker Three-Sixty participated in a $16 million Series A round for Kiddo, a San Francisco-based company developing wearable medical devices and software to help manage chronic health conditions in kids.
Despite the pivot to health care, Wavemaker plans to stay away from biotechnology investments, such as drug development, because the sector is already dominated by several other companies, many based in San Diego, according to Goss. 
Keep reading the 2022 Money Issue Special Edition.
For reprint and licensing requests for this article, CLICK HERE.